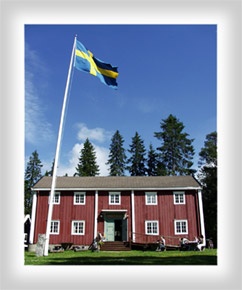 Welcome to Hammerdal´s local museum.
Old houses, old things, coffee and buns.
We begin at midsummer, with a traditional
Swedish celebration 19 June, starts at 15.00.
Our local museum is open daily
20 June - 2 August, 11.00 - 15.00.
For more information check under the link program.
For further information contact GunBritt Jonsson, chairwoman the museum. E-mail, hembygd@hammerdal.se or 0644-600 13.
Local museum 0644-109 37.